What is DIY Fundraising?
DIY Fundraising Events are a great way to raise funds and awareness all while having fun! DIY Events can be as big or small as you would like, the sky is the limit with what you can do! For example, in the past we have had meatballs eating contests, themed parties, and one of the largest  DIY events is SamJam-an all day music festival in Central Illinois.
These personalized events could revolve around a birthday or anniversary, NF Awareness month, or something of that nature. Part of the fun is making the event completely your own! NF Midwest has created an event guide to help with the planning process and procedures. In the guide you will find helpful tips and forms along with examples of previous events.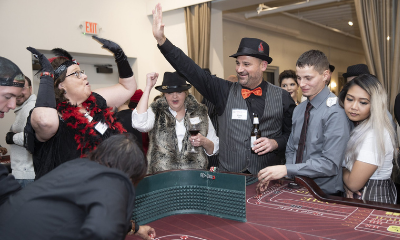 NF Midwest created a DIY Fundraising guide as an aid for those who are interested in creating something of their own. It is full of ideas, do's and don'ts and forms you'll need. As always, you can reach out to the NF Midwest office with any questions at .