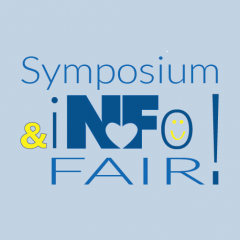 iNFo Fair 2018: Three NF Type 2 Presentations
NF Midwest's October 20th NF Symposium and iNFo Fair has three topics specifically related to Neurofibromatosis Type 2. The morning will include topics for all and the afternoon will have NF1 and NF2 break-outs. Come out, learn more, and meet others from the NF2 community.
The NF2 topics are:
Facial Retraining  – Jackie Diels, OT,  a leading authority on facial neuromuscular retraining (NMR), a non-surgical therapeutic approach to the treatment of facial paralysis, paresis, and synkinesis will discuss facial retraining.Facial Retraining is a non-surgical approach to the treatment of facial paralysis. Participants will gain a better understanding of how the facial nerves and muscles work. They will be introduced to retraining techniques specifically developed to enhance function and improve facial expression after paralysis.
NF2 in Pediatrics – Dr. Robert Listernick, director of the NF clinics at Lurie Children's Hospital, will share is clinical experiences and advice for NF2.
NF2 and Upcoming Clinical Trials – Dr. James Tonsgard, director of the NF clinic at the University of Chicago will update the group on current and upcoming NF2 clinical trials.
Register for Symposium    See the Brochure
Read About Other Symposium Topics