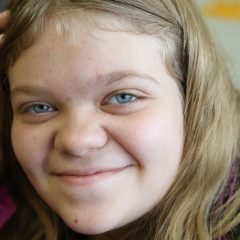 Couple Donates $5,000 to NF Midwest
Donations large and small are vital to our ability to continue to provide programs and services to members of the NF Community and their loved ones throughout the Midwest.  Most recently, NF Midwest received a $5,000 donation from Cesar and Shirley Regalado during our 2017 Great Steps 4NF Naperville Walk.
This unexpected and generous contribution was made in honor of Sera, the Regalado's granddaughter.  In talking with Shirley Regalado, we learned that she views her financial contribution to NF Midwest as "a small thing a big pond" and as a personal obligation to support the our mission to improve the lives of people with neurofibromatosis.  Shirley also strongly encourages others to make a difference by taking similar actions and donate to one's ability to give.
We all can make a difference whether –it's giving $5.00 or $5,000! So, thank you Cesar and Shirley!  Your compassionate giving is a wonderful example to all of us.