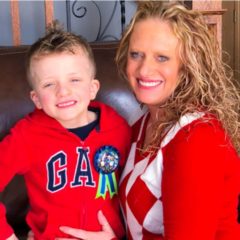 Cash's Crew Raises Awareness!
Erin Carter, whose 4 year old son, Cash, was diagnosed with NF in 2015, is determined to raise awareness and funds for neurofibromatosis any way she can! She just got the Rockford city council to proclaim May NF Awareness Month AND got some great coverage on the news on WREX in Rockford. Erin and her team, Cash's Crew, are walking in the Great Steps Walk 4NF in Naperville on June 2nd.
She did it for NF and you can #DoIt4NF, too!
Way to go Erin and Cash's Crew! Thanks for giving a shout out to NF Midwest and the walk in Naperville!
Please follow and like us: