Registration is now open for Camp New Friends July 16- July 22, 2023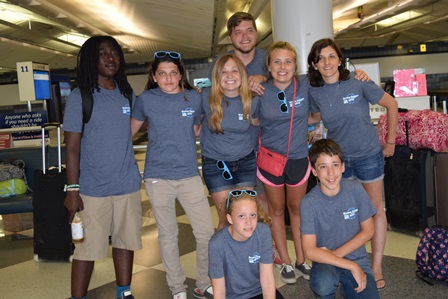 Started in 2004, Camp New Friends is a condition-specific camp for children with neurofibromatosis ages 7-17 located on the beautiful grounds of Blue Ridge School located in Virginia. Camp New Friends offers children a safe place to make lifelong social connections and memories. Campers will have their days filled with summer fun while learning valuable skills and a better understanding of their capabilities and strengths.
Kids from the NF Midwest community have been going to camp for almost 20 years! It's a amazing program and children are well cared for. Camp New Friends volunteers and staff are on grounds 24 hours a day and include NF medical personnel such as physicians, nurses, social workers, counselors, physical therapist and psychologist.
Camp cost is $1200 per camper, plus travel. However, NF Midwest will provide scholarship assistance for travel and camp fees to campers from our service areas: Illinois, Indiana, Iowa, Kentucky, Wisconsin, and the Eastern half of Missouri. Applications for financial assistance are made through Camp New Friends/Brainy Camps and NF Midwest reimburses them. For more information or to register please click on the following links.
Please, let us know NF Midwest know if you have applied and/or are interested so we can be sure to help you along in the process. Contact our Care and Outreach Coordinator, Sarah, when you apply or for more information.