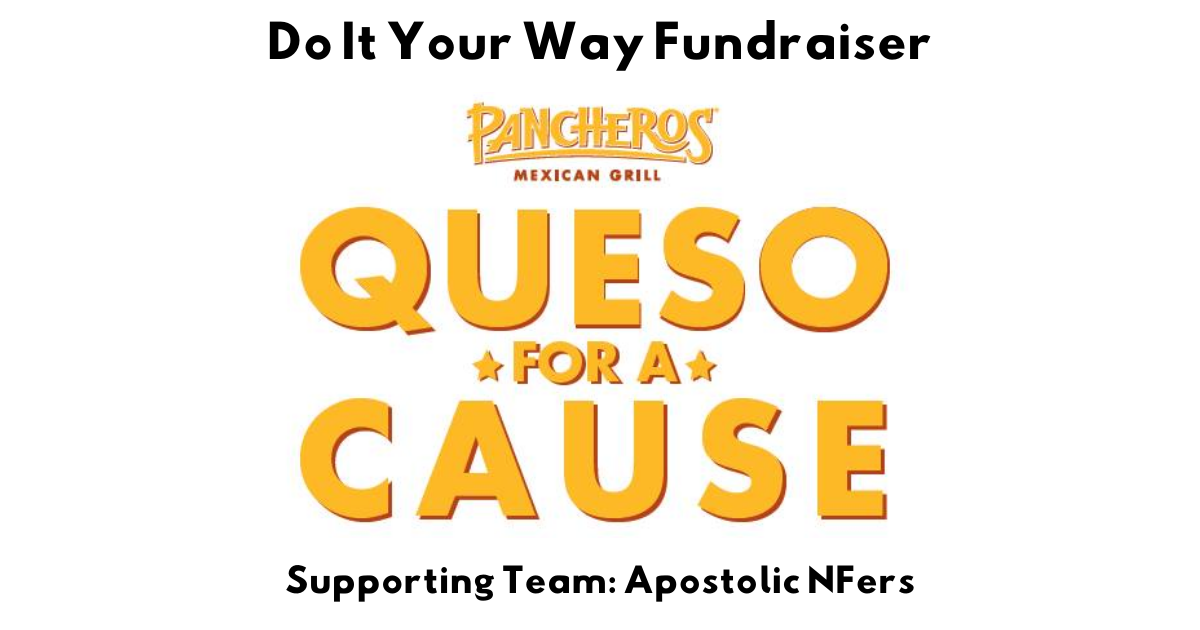 Where: Panchero's located at 2900 Trimble Rd., Columbia, MO
When: Thursday, October 19th from 5:00 pm to 9:00 pm
---
Fundraising team Apostolic NFers and Panchero's Mexican Grill believe in the power of delicious food and giving back to our community. That's why we're excited to announce "Queso for a Cause," a special initiative in partnership with NF Midwest.
On Thursday, October 19th from 5:00 pm to 9:00 pm, every purchase of their mouthwatering food will make a difference whether you are ordering in the restaurant, online, or using the mobile app. For every sale,10% of the proceeds will go directly to NF Midwest, an organization dedicated to supporting individuals and families affected by neurofibromatosis. Team Apostolic NFers will receive credit on their team fundraising page for the Columbia Walk4NF.
Not only will you satisfy your cravings with delicious Mexican fare, but you'll also contribute to a meaningful cause that's close to our hearts.
So, grab your friends and family, head over to Panchero's, and indulge in our delectable queso while supporting NF Midwest. Together, we can make a positive impact on the lives of those affected by neurofibromatosis.
Thank you for helping us make a difference, one queso at a time! 🧀❤️
#QuesoForACause #PancherosCares #SupportNFMidwest