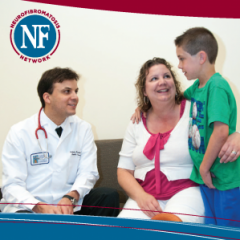 Understanding Neurofibromatosis Booklet 3rd Edition
A new edition (3rd) of the booklet Understanding Neurofibromatosis is now available online for free or by mail for $5.00. It is also available for FREE to families or individuals who are new to us and reside in Illinois, Wisconsin, Indiana, Kentucky, Iowa or the east half of Missouri. If you are not in these areas, your local NF Network organization will also have them soon.
Thank you to Dr. James Tonsgard (University of Chicago) for all of his work in revising this edition and for in educating people about neurofibromatosis.