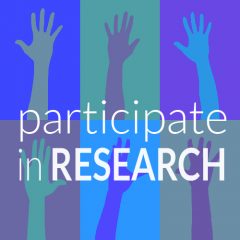 Trial: Looking for Ages 14 to 30 to Participate in Therapy for Cutaneous Neurofibromas
The Medical College of Wisconsin is looking for people with neurofibromatosis type 1 ages 14 to 30 to participate in a trial of a drug and phototherapy on cutaneous neurofibromas. Learn more below.

Phase II Drug/Phototherapy Trial for Cutaneous NF-1 affecting arms, legs and/ or torso.
Participants age 14 to 30 needed for 3-year clinical trial studying effects of aminolevulinic acid (ALA) combined with red light therapy on growth rate of cutaneous neurofibromas.
This Phase II Trial builds on results of an Phase I study demonstrating that NFs treated with ALA and photodynamic therapy (PTD) absorbed the ALA, while the surrounding skin did not. Some ALA-treated NF cells died (Riccardi et al 9/2019: Children's Tumor Foundation  International Neurofibromatosis Meeting)
In the current Phase II study:
There are 6 study visits over 3 years:

Only the first two-day visit involves the experimental treatment.
At the remaining 5 visits, researchers will monitor NF growth and good/bad side effects of the ALA + PDT.
NF Photographs and ultrasound measurements will be taken at all 6 visits (allow 2 hours for Follow-up visits).
More Phase II study details:
At the 2-day experimental treatment visit with the study dermatologist:

about a half-dozen subcutaneous NFs on arms, legs and/ or trunk will be selected to be studied
ALA (brand name: Levulan® Kerastick®) will be applied to half the NFs
Placebo will be applied to other NFs being studied. The placebo is the nonmedicinal solution normally mixed with ALA.
Total time spent on each of two consecutive days is 2-3 hours.

Travel reimbursement available to study participants.
Overnight lodging can be pre-arranged for night between the 2-day visit for participants who live more than 25 miles away from Medical College of Wisconsin Milwaukee Campus.
For Questions and Referrals Contact:
Marsha Malloy RN, BSN, MBA, CCRC
Harry Whelan MD, PI
Medical College of Wisconsin, Dept of Neurology, HUB A4105-1
8701 Watertown Plank Rd, Milwaukee WI 53226
Desk: 414-955-0704
Email:
FLYER ABOUT STUDY Clinicaltrials.gov Listing