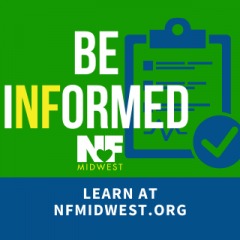 Symposium Transcript – NF2 – Relief for Dry Eyes
It's much better to be there, but If you missed our annual symposium in October the transcripts of a few of the presentations will be made available.
The first to be made available is a presentation from the Neurofibromatosis-2 breakout called Ocular Manifestations of Neurofibromatosis: Relief for Dry Eyes which was given by Dr. Louise A. Sclafani of the University of Chicago.
Please feel free to print and/or share the transcript and check out our other NF2 Resources which we will be adding to frequently.
Please follow and like us: