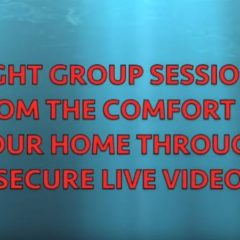 Sign Up for a Resiliency Study on NF
Massachusetts General Hospital is looking for adults with NF1, NF2, or Schwannomatosis to participate in a research study to enhance stress and symptom management in a virtual group setting!
The Resiliency for NF study compares 2 stress management programs for adults with NF,  delivered in small groups over the internet using secure live video software that is free and very easy to use. Both programs are well liked by patients with NF and help improve symptom management. The group programs meet once a week for 8 weeks. Participants are asked to complete four assessments, one before the group program, one after the group program, one six months after the group program and one twelve months after the group program. This study is funded by the Department of Defense and we have ongoing enrolment for upcoming rounds of groups. To learn more, please email Project Manager, Sofia DiStefano at or Principle Investigator, Dr. Ana-Maria Vranceanu at .
From our work in the Resiliency for NF Study, we are learning that a substantial proportion of adults with NF contacting us to participate are unable to enroll due to scheduling difficulties (different time zones, schedules changing weekly) and unreliable internet bandwidth to support videoconferencing. We were also made aware through our clinic and foundation collaborations, NF conferences, and the greater online NF community that some patients are also unwilling to participate due to major appearance concerns related to tumors which cause disfigurement and palsy. In an effort to increase reach to these members of the NF community, an important next step is the adaptation of our mind body program for stand-alone web-based delivery. This program is called NF-Web. The NF-Web study, an extension of the Resiliency for Neurofibromatosis program has been funded by NF Midwest and NF Northeast. Stay tuned for additional updates on this study and information on how to potentially participate!