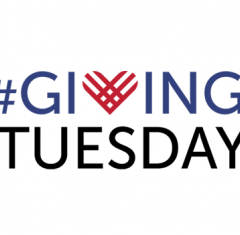 Show Your Support & Donate to NF Midwest on #GivingTuesday 11/28/2017
#GivingTuesday is a global day of giving fueled by the power of social media and collaboration.
Celebrated on the Tuesday following Thanksgiving (in the U.S.) and the widely recognized shopping events Black Friday and Cyber Monday, #GivingTuesday kicks off the charitable season, when many focus on their holiday and end-of-year giving.
NF Midwest proudly serves the NF Community in Illinois, Iowa, Indiana, Kentucky, Missouri and Wisconsin. In the spirit of GivingTuesday, we're issuing a challenge to our supporters to see which state will earn the crown of being the most generous state in our region.
The rules are simple:
● GivingTuesday takes place on Tuesday, November 28, 2017 beginning at midnight and ending at 11:59 PM. NF Midwest will send out the link for online donations on Black Friday. The link will be posted on Facebook as well. Look for the hashtags #GivingTuesday2017 and #IGive2FightNF.
● Just select your state and make your donation. If you choose, your name, donation and any comments will appear under your state total.
● The winning states will be selected by:

○ Overall dollars
○ Highest number of donors
○ Largest number of donors compared to the number of people served.

● The winners will be announced on Wednesday, November 29th.
As an added bonus, on Giving Tuesday, Facebook and the Bill & Melinda Gates Foundation are matching up to $2 million of funds raised on Facebook for U.S. nonprofits, inclulding NF Midwest. This is an incredible matching opportunity for NF Midwest. Look for our #GivingTuesday2017 Event or #GivingTuesday  Fundraiser on Facebook!
So mark your calendar and save the date to donate to NF Midwest on #GivingTuesday2017. (11/28/2017). Promote the opportunity via your social networks. Claim your bragging rights that your state is the most generous in supporting the mission of NF Midwest to improve the lives of children and adults with neurofibromatosis.
Donate here: #IGive2FightNF!
For more information on our GivingTuesday State Challenge to fight nf,  please contact Danise @.