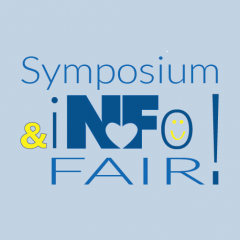 Oct. 25 Symposium Subject – Volumetric Measurement for NF1 and NF2
Volumetric Assessment of NF Related Tumors?? Say what? Hopefully we don't hear a round of yawns, because this is actually a very interesting subject. More importantly, it is a huge advance for NF1 and NF2 research and assessing the success of clinical trials and treatment… and at our October 25th symposium you can learn all about it!
Volumetric Assessment of NF Related Tumors is one of the subjects being presented by Eva Dombi, MD from the National Cancer Institute (NCI). Dr. Dombi is actively involved in clinical trials and studies on NF tumors and is the "go to" person when it comes to assessing their growth and/or reduction (they can shrink in some clinical trials!) through the volumetric measurement of MRIs.
It is challenging to evaluate change in the size of NF related tumors because they often grow so slowly. NF2 vestibular schwannomas on average increase about one millimeter in a year;  NF1 plexiform neurofibromas may be a few millimeters.  In clinical trials they use a sensitive method to detect tumor growth as early as possible, so patients do not have to suffer from the side effects of drugs that are not helping them. Dr. Dombi will explain the imaging techniques that can be used for tumor volume measurement and show some promising results from ongoing studies.
Even if you don't have an interest in measurement and volume, this presentation promises to be extremely helpful in understanding what the different NF tumors are, how they manifest and the complexity of their treatment.
Please follow and like us: