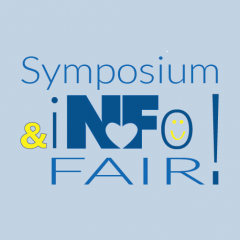 Oct. 25 Symposium Subject – Pain Management
New Approaches to Pain Management is one of the topics scheduled for our 24th annual NF Symposium that is coming up on Saturday, October 25th.
As we all know, chronic pain is a challenge for many people with neurofibromatosis.  Acceptance and Commitment Therapy, or "ACT" (pronounced as one word instead of A-C-T) is a type of therapy that is being used more and more in individuals with chronic pain.  In some ways, it is very different from most other psychological treatments aimed at helping people cope with pain.  Unlike most other therapies, the goal in ACT is not to eliminate a person's pain – if we could do that, we would!  Instead, the goal is to change how a person thinks about and responds to his or her pain.
How do ACT therapists do that? Well, they start by talking about ways in which pain has interfered with the person's ability to lead a fulfilling life.  For example, the therapist might ask, "How would your life be different if you did not have this pain?"  Maybe education is very important to a person, but he does not spend as much time studying or attending classes as he would like due to his pain.  Or maybe another person values spending time with her family, but she doesn't do that nearly as often as she would like because she doesn't have the energy.  The next step in the ACT process is to help people learn some basic skills like being aware of the present moment (mindfulness) and noticing when unhelpful thoughts about their pain come up.  There are a lot of creative techniques for doing that, and some of these will be presented in the talk.  Then, they help people to set and work towards specific goals related to what matters most to them (their "values").
So far, psychologists have conducted many studies that show that ACT is helpful in reducing the amount that pain interferes with people's daily lives.  There is also substantial evidence that it decreases anxiety and depression and improves quality of life.  These results have been found in quite a few populations, including adolescents and adults with chronic back pain, arthritis, chronic headaches, and other medical conditions.  But we still need to know if ACT works with individuals with NF-related pain.  Preliminary evidence from a small study at the NIH suggests that it does.  But more research is needed.  In this talk, Dr. Staci Martin from the National Cancer Institute at the NIH will explain more about what ACT is, share the results of her initial study, and provide resources for how you can learn more about ACT and use it in your own family.
Dr. Martin will also touch on other options for pain management such as biofeedback, relaxation, physical activity, medications and marijuana.
Even if pain is not an issue for you or your loved one with NF, it may be in the future so we highly recommend everyone attend this session.
Please follow and like us: