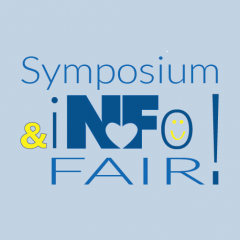 Oct. 25 Symposium Subject – MPNSTs
Our 24th Annual NF Symposium is coming up soon on Saturday, October 25th! You don't want to miss this event. Chances to be educated by renowned scientist and doctors about NF and to mingle and meet others who are also dealing with the neurofibromatoseses are limited. So register now to learn from the experts and share with the experienced!
One of our goals for the day is to learn about Malignant Peripheral Nerve Sheath Tumors or MPNSTs from Dombi of the National Cancer Institute.  MPNSTs in neurofibromatosis type 1 are basically tumors that have turned malignant. They are a devastating though rarer development in NF1. Studies vary and put the lifetime risk of an MPNST in a person with NF1 at approximately 12%. While they may not seem all that common, we have lost many people with NF1 to this complication. It is extremely important to be aware of and educated on this complication.
Please follow and like us: