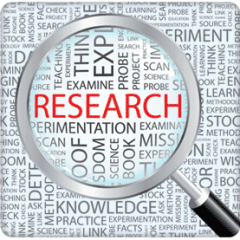 Neurofibromatosis NF Midwest 2012 NF2 Research Grant
Neurofibromatosis Midwest is excited to announce that they have awarded an NF2 Research Grant to Dr. Brad Welling and Dr. Long-Sheng Chang at the Ohio State University and Nationwwide Children's Hospital for "Potential Chemotherapeutic Agents for the Treatment of NF2-associated Schwannoma and Meningioma".
Neurofibromatosis type 2 (NF2) is a hereditary disorder characterized by the development of multiple nervous system tumors, such as vestibular schwannomas and meningiomas. Due to tumor growth, NF2 is a devastating and relentless disease which causes deafness, facial nerve paralysis, imbalance, brainstem compression, and early death. Currently, no FDA-approved medical treatments are available for these tumors. Dr. Welling and Dr. Chang at The Ohio State University (OSU) and Nationwide Children's Hospital have been working on finding effective drug treatments for NF2-associated tumors. Using cell culture and animals models, they have identified a novel small-molecule compound, AR-42 (formerly named OSU-HDAC-42), that potently inhibited the growth of schwannomas and meningiomas. AR-42 treatment decreased the levels of several key molecules important for tumor growth and induced growth arrest and cell death in both schwannoma and meningioma cells. Also, AR-42 inhibited tumor growth in animal models by as much as 90%, and AR-42-treated meningiomas showed minimal regrowth over six months after treatment. Through the generous support of the NF Midwest, Dr. Welling and Dr. Chang plan to further investigate the mechanism underlying AR-42-mediated growth arrest in schwannoma and meningioma cells. As a human clinical trial is underway for AR-42, a better understanding of the action of AR-42 should aid in the design of a future clinical trial in patients with NF2-associated tumors, such as vestibular schwannomas and meningiomas.
Another approach that Dr. Welling and Dr. Chang have undertaken to identify novel medical therapies is to screen a library of pure, structurally-defined natural compounds for potent growth inhibitory activity in schwannomas and meningiomas. Natural product compounds isolated from microbes, plants, or marine organisms have been shown to exhibit anti-tumor activities against many types of cancer. Together with Dr. A. Douglas Kinghorn at OSU, they have identified several natural compounds that effectively reduced schwannoma and meningioma growth, including silvestrol, a rocaglate derivative from the tropical Asian plant Aglaia foveolata. They plan to continue screening more natural compounds and to investigate how they suppress tumor growth. The long-term goal of Dr. Welling's and Dr. Chang's research is to develop an effective treatment for NF2-associated tumors, ultimately leading to a cure for this devastating disease.
Based in the Chicago area, NF Midwest is a patient advocacy organization seeking to improve clinical care, promote research and provide education for the benefit of people in Illinois, Indiana, Wisconsin, Kentucky, Iowa and Eastern Missouri. For more information email or call 630.945.3562.