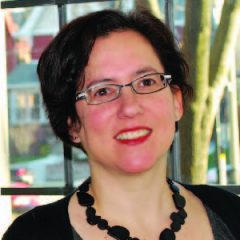 NF Midwest Grant Given to University of Wisconsin
NF Midwest just recently awarded funds to University of Wisconsin-Milwaukee for a new study to help identify reliable measurements for Attention Deficit Disorder (ADD) in young children with NF1.
Attention problems are one of the most common difficulties observed for school-age children with neurofibromatosis type 1 (NF1). While recent research indicates that attention problems and other cognitive and behavioral difficulties can be identified in the preschool years for children with NF1, and an increasing number of clinical trials include younger children, there is very little research about the appropriateness of the ways we measure attention for children with NF1 ages 6 and younger. Because attention problems in the preschool years can be subtle, it is important to know which measures are most likely to show those difficulties ("sensitive") and which measures provide results that are consistent ("reliable"), and meaningful ("valid"). The main aim of this study is to begin to identify sensitive, reliable, and valid measures of attention problems for use with young children with NF1. This will allow researchers and clinicians to identify early indications of attention problems and also track the effects of treatments on attention problems (including within clinical trials research) to support the best outcomes for children with NF1.
Wonderful projects like this could not be funded if not for the generosity of our donors and our dedicated fundraisers. If you 'd like to help continue the work of NF Midwest, please make a single donation, or keep hope in motion by becoming a monthly giver, at www.nfmidwest.org/donate.