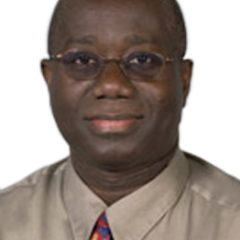 New Neurofibromatosis Clinic in Louisville
NF Midwest is excited to have another NF clinic to add to the region. This one is through the University of Louisville. This clinic will see children AND adults. We look forward to working with and supporting the Louisville NF Clinic. You can help support it by fundraising and also by using it and giving us your feedback.
The University of Louisville Weisskopf Child Evaluation Center's Genetics Unit received a WHAS Crusade for Children grant to begin a neurocutaneous specialty clinic.  Alexander Asamoah, MD, PhD, received this grant in order to create a specialty clinic for patients with neurofibromatosis I.  The clinic is held once a month and consists of an appointment with Dr. Asamoah and with a pediatric ophthalmologist, Dr. Rahul Bhola, at the Lion's Eye Center at the University of Louisville.  The clinic will allow for genetic evaluation and management in addition to an ophthalmology evaluation on the same day for new patients (children and adults) who may have the diagnosis of NF-1, as well as for patients already diagnosed.  Kelly Jackson, MS CGC, a genetic counselor, will be coordinating the clinic.  Appointments may be made at 502-588-0888.
Find out more about finding an NF doctor here.