Benjamin – A Face of NF
Our three-year-old  son, Benjamin, was diagnosed with Neurofibromatosis Type 1 one year ago due to multiple cafe-au-lait spots (birthmarks) and Lisch nodules on his irises. He has had one brain MRI and has appointments with ophthalmology, neurology and podiatry regularly.
Ben has low muscle tone, especially in his core, which causes all kinds of issues, such as being unable to walk until 18 months and frequent falls. He has difficulty with coloring/writing, has speech delays, is very short in stature and takes a lot longer to recover from colds and flus than his siblings and peers. However despite these challenges he is charismatic and bright. We know he has a long road ahead of him and hope that a cure for NF can be discovered in his lifetime.
– Amy (mom)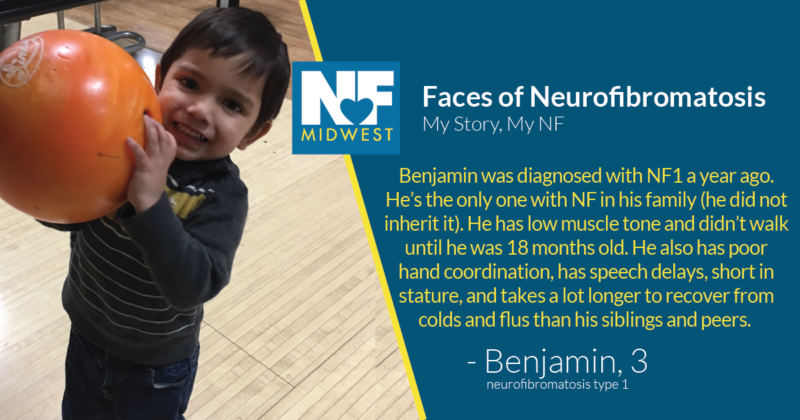 See More Faces of NF/Read Their Stories