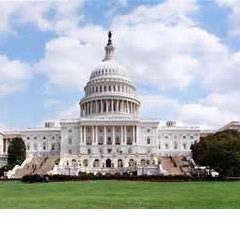 Another $15 Million for Neurofibromatosis
Great News! The signing of the FY20 Defense Appropriations Act by the President today included $15 million in federal funding for the Congressionally Directed Medical Research Program – Neurofibromatosis Research Program (CDMRP-NFRP).
This is the culmination of a years worth of work work that started last February when advocates with NF Midwest and other organizations stormed Capitol Hill and then worked throughout the year to encourage this funding.
NF Midwest has participated in this vital advocacy work for over 20 years which has helped secure over $320 million for NF research. This coming February NF Midwest volunteers and others from all over the country will once again go to Congressional offices to explain neurofibromatosis and schwannomatosis the need for research and funding for 2021.
This is a long process that benefits greatly when we hand deliver personal letters to your representative and senators. If you have a loved one, friend, neighbor, co-worker, etc with neurofibromatosis or schwannomatosis please send us a letter detailing why research is important to you.
Find out more about how to write your letter and where to send it HERE.