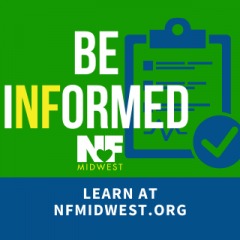 Early Signs of Learning and Attention Vulnerability in NF1 (webinar)
---
In April 2013 NF Mid-Atlantic hosted a webinar about the early signs of learning and attention vulnerability in neurofibromatosis type 1. The speaker was Dr. Bonnie Klein-Tasman from the University of Wisconsin-Milwaukee.
Dr. Klein-Tasman's webinar is based on research that was funded by NF Midwest and NF Mid-Atlantic. You can now view a recording of that webinar below.
For more information on learning in neurofibromatosis type 1 check out our "Be iNFormed article" on the subject.