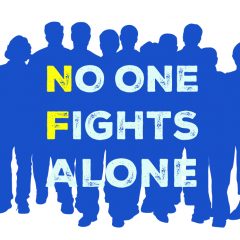 This FREE seminar in Notre Dame, Indiana provides an opportunity to raise awareness about Neurofibromatosis and share resources, experiences, & expertise to support patient/families in our community…making sure No One Fights Alone! Presented by the University of Notre Dame, the Boler-Parseghian Center, and NF Midwest.
Planned Schedule (subject to change):
9:00 – 9:15 am – Introduction: Kasturi Haldar, PhD, Director – The Boler Parseghian Center for Rare and Neglected Diseases
9:15- 9:30 am – Barbara Calhoun, MSN, RN, PNP – Natural History Study of NF and Outreach Opportunities
9:30- 10:00 am – Diana Haberkamp, Executive Director, NF Midwest
10:00-10:15 am – Break
10:15-10:45 am – Nicole Sevison, RN
10:45- 11:15 am – Mary Alice Reid, MD, Pediatrician, Beacon Pediatrics
11:15- 12:00 pm – Patient Family Discussions
This event is free and open to the public.
Please register below. If you have questions please email or call (574) 631-8831.