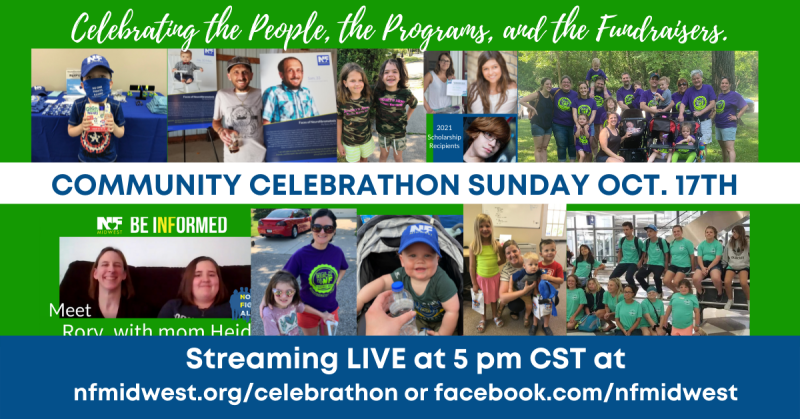 Join us to celebrate the people, the programs, and the supporters of NF Midwest. It will be a casual hour or so with a drawing for great prizes and an unveiling of our top fundraising team and the walk t-shirt colors they selected for next year!
Purchase entries for amazing prizes here.
Join us for the NF Community Celebrathon on the 17th on Zoom at www.nfmidwest.org/celebrathon or on our Facebook page at www.facebook.com/nfmidwest. You don't need a Facebook account!