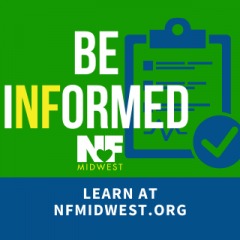 Recording – When to Worry About Cancer in NF-1
Check out a recording of the webinar on When to Worry About NF1 that was presented by the Neurofibromatosis Network on March 20, 2013. The presenter was Dr. David Gutmann, director of the Neurofibromatosis Center at Washington University, St. Louis.
Learn more about Neurofibromatosis 1.
Please follow and like us: