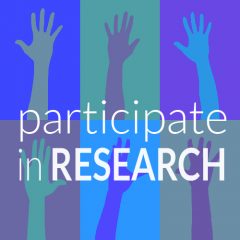 New Study Invite-Learn Stress Management Skills and Meet Other Teens
Online Harvard study to help teens learn Stress and Symptom Management Skills
NOTE: PLEASE CONTACT THE RESEARCHERS DIRECTLY TO PARTICIPATE-NF MIDWEST IS NOT REGISTERING PARTICIPANTS
The Integrated Brain Health Clinical and Research Program at Massachusetts General Hospital is recruiting adolescents (ages 12-17) for our Resiliency for NF study! This study will be performed via Zoom and you can participate from your own home.
We're currently recruiting for a study targeting children aged 12-17 with NF. It's quite similar to NF-Web, but it's a live Zoom based intervention and is attuned to a younger audience.
We recognize that the present circumstances may be stressful, anxiety-inducing, and isolating. By being a part of our resiliency training program, you will be able to learn stress management skills and connect with other people who have NF— from the comfort of your own home!
Click on this link to see the study brochure: https://www.nfmidwest.org/wp-content/uploads/2021/05/DOD_AD_NewRecruitmentFlyer1_12.10.20-234.pdf
Hear what previous participants have to say in this video: https://www.youtube.com/watch?v=f3_FX9GFeiM
Please see our recruitment ads for more details, or contact our Study Coordinator, Nathan Stone Fishbein () or the Principle Investigator of our study, Ana-Maria Vranceanu, PhD () to get involved.